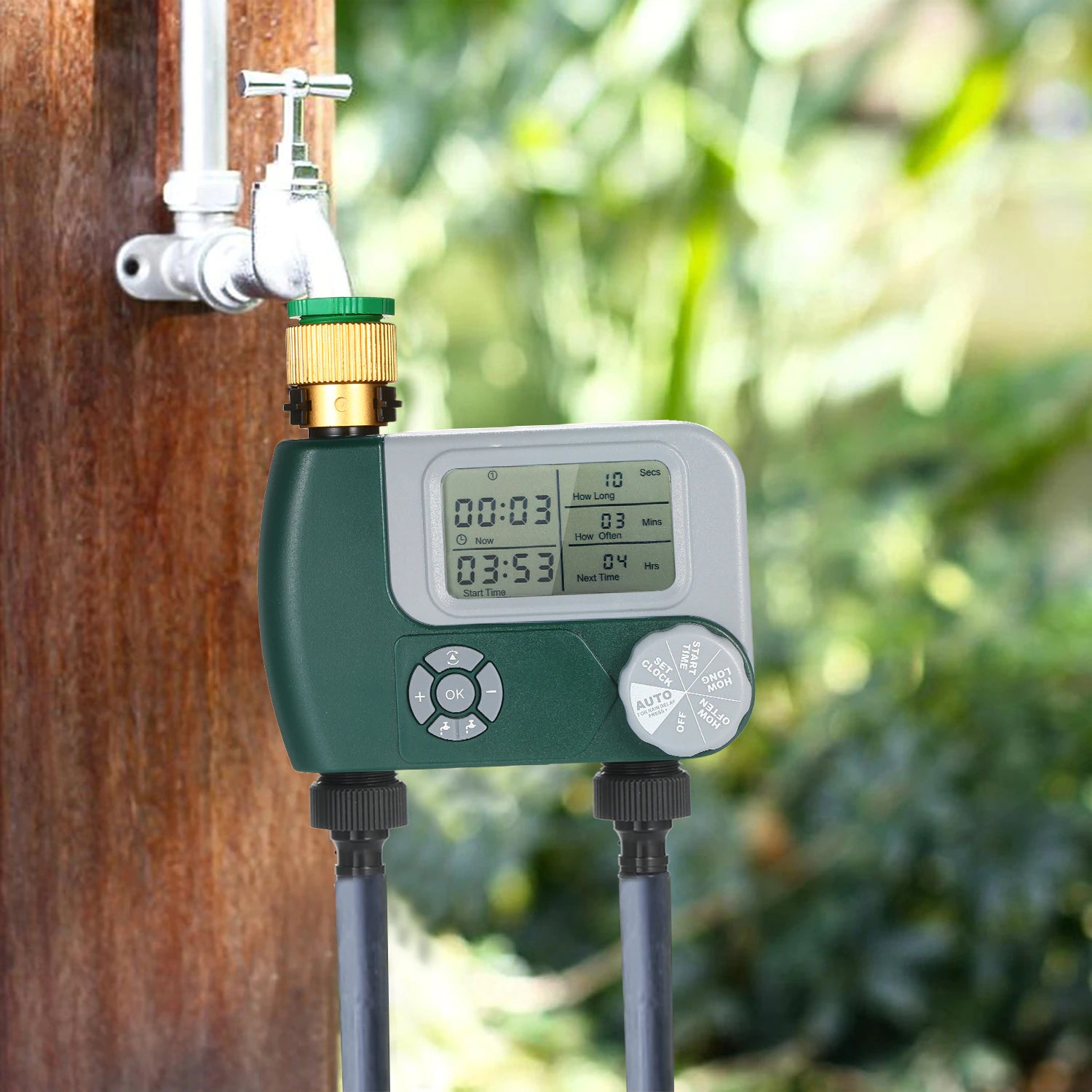 Install and Setup the Orbit 58910 Hose Faucet Timer 2 Outlet Easily
With the Orbit 58910 Hose Faucet Timer 2 Outlet, you can easily set up and schedule your hose faucet watering system. This step-by-step guide will show you how to install and program the timer so you can make watering your lawn, garden, or plants smarter and easier than ever.
Connecting the Orbit Timer to Your Water Supply.
Before you can program your Orbit 58910 timer, you will need to connect it to your water supply. The timer has two outlets that are designed to be connected directly to your hose faucet system – usually at the back of a house. Make sure the valve is fully closed before connecting the timer to the water supply, then attach the hoses from both outlets securely.