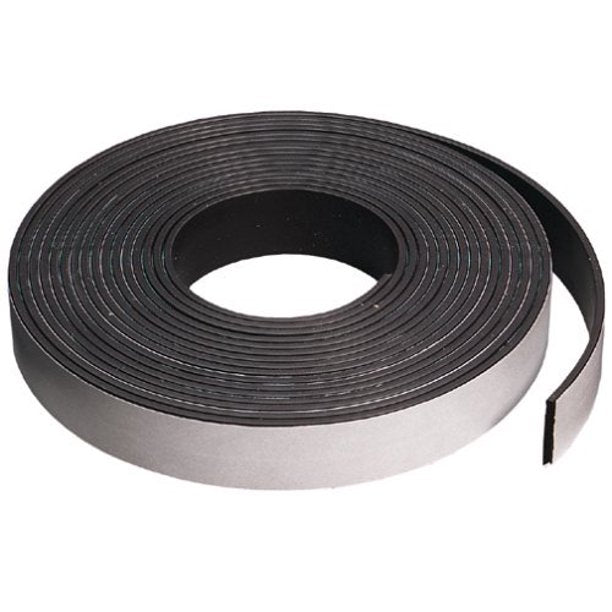 Magnetic Tape with Adhesive
Original price
15.500 OMR
-
Original price
15.500 OMR
Adhesive Flexible Magnetic Tape 30cm x 12.7cm x 1.52mm. Flexible magnetic strips w/ adhesive are great for making small & lightweight projects magnetic. Just separate, peel off the adhesive liner and apply. They can also be cut easily with scissors. Great to use almost anywhere.
Great for making lightweight projects magnetic
Perfect for home, school and office
Ideal for sign makers, crafters, hobbyists and do-it-yourselfers
Magnet designed to hold on one side only directly to flat steel surface. Multiple Poles are evenly spread across its surface to prevent sliding. It does not hold well to other magnets.

Magnet holds up to 12 pounds per linear foot on contact with flat, smooth ferrous steel, without layer of material between magnet and steel. Minimum recommended length for magnet is 1"

Adhesive covered by peel-off liner is on non-magnetic side. Adhesive is pressure-activated, permanent, acrylic type with initial tack and minimum of 24 hour cure time requirement.

Adhesive bonds to clean, smooth and uniform surfaces made of paper, wood, stainless steel, painted steel, aluminum, glass, and rigid plastics. For best results see full product description.

Magnet withstands temperatures from 0-150 degrees Fahrenheit. Made in USA.