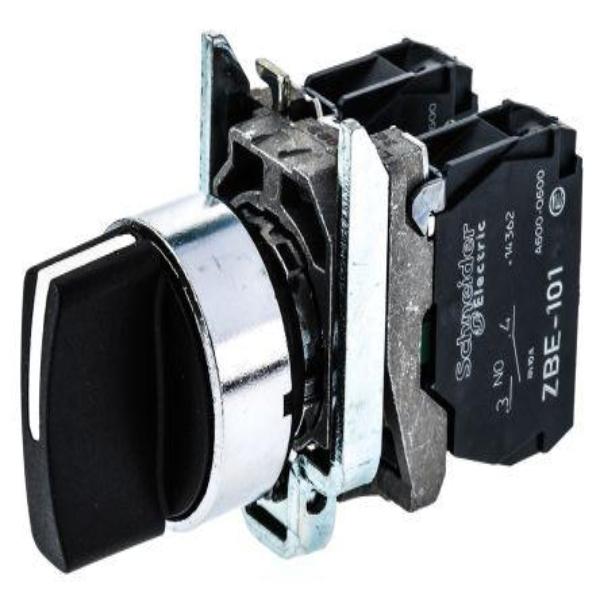 Schneider Electric Harmony XB4 Screw Rotary Switch, 10 A
Original price
10.000 OMR
-
Original price
10.000 OMR
Rotary Selector Switches XB4-B
A complete selector switch manufactured to a high industrial quality. The switches have a high degree of protection, allowing them to be function even in demanding conditions. Within the range, switches are available with 2 or 3 switching positions, in various colours.
Features & Benefits
Standard handle selector switches 
Screw clamp terminal connections
Silver alloy contacts
Supplied with contact blocks
Short circuit protection
• Manufacturers part nos. ending in B5 are fitted with a 24V LED, M5 are fitted with a 230V LED and G5 are fitted with a 110V LED. 
• Manufacturers part nos. containing a J are long handle type.
Manufacturerspart numbers ending in EX are EX rated products.
Ingress protection to IP69K
Mechanical protection to IK06
Approvals
UL; CSA
Schneider Electric ZB4-B & XB4-B Harmony® 22mm Range
Specifications
| Attribute | Value |
| --- | --- |
| Number of Positions | 3 |
| Actuator Type | Knob |
| Angle of Throw | 45° |
| Maximum Current | 10 A |
| Series | Harmony XB4 |
| Terminal Type | Screw |